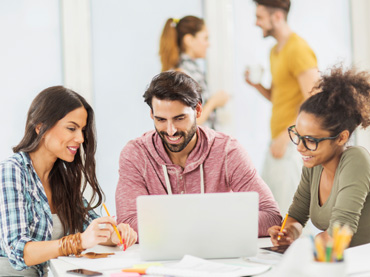 SERVICES
  PREMIUM CATARACT SURGERY – Premium IOLs provide a better range of vision after cataract surgery or refractive lens exchange. These lenses can treat cataracts while improving distance, intermediate, and near vision. Most patients don't need to rely on glasses after being treated with premium IOL.
UNIFOCALS
  Multifocal IOL – The multifocal IOLs refract or diffract, or both, the light from an object simultaneously to the far and near vision, and part of this light disperses. Therefore, they are classified as refractive, diffractive, or combined.
  Toric IOL – For people with astigmatism, there is an IOL called a toric lens. Astigmatism is a refractive error caused by an uneven curve in your cornea or lens. The toric lens is designed to correct that refractive error.
 Corneal Transplants – It is a surgical procedure where a damaged or diseased cornea is replaced by donated corneal tissue. When the entire cornea is replaced it is known as penetrating keratoplasty and when only part of the cornea is replaced it is known as lamellar keratoplasty.
  Penetrating Keratoplasties – It is a full-thickness transplant procedure, in which a trephine of appropriate diameter is used to make a full-thickness resection of the patient's cornea, followed by placement of a full-thickness donor corneal graft. Lamellar Keratoplasties DMEK, DALK, DSEK: here the diseased layer or defective layer of the tissue is exchanged with a normal layer of the donor.
KERATOPROSTHESIS
  Refractive Surgeries – Refractive eye surgery is used to improve the refractive state of the eye and decrease or eliminate dependency on glasses or contact lenses. This can include various methods of surgical remodeling of the cornea (keratomileusis), lens implantation, or lens replacement. They include LASIK/ SMILE/ PRK wherein procedure is performed on the cornea and Phakic Lens (ICL) wherein a Collamer lens is placed in front of the natural human lens inside the eye.
  Keratoconus – In keratoconus, your cornea thins and gradually bulges outward into a cone shape. This can cause blurry, distorted vision. Keratoconus occurs when your cornea — the clear, dome-shaped front surface of your eye — thins and gradually bulges outward into a cone shape.
  Dry Eye – Dry eye disease is a common condition that occurs when your tears aren't able to provide adequate lubrication for your eyes. Tears can be inadequate and unstable for many reasons. For example, dry eyes may occur if you don't produce enough tears or if you produce poor-quality tears.
  Specialized Contact Lens – Specialty contact lenses encompass a variety of lenses to help with many different problems. Keratoconus. Pellucid Marginal Degeneration. Post Corneal Transplant Surgery. Severe Dry Eye.